HOW IT WORKS
WITH ONLINE SHOE REPAIR
Our goal at the Shoe Hospital is to make online shoe repair as smooth and easy as possible. Our team of expert shoe cobblers and craftsmen will make your boots, shoes, and handbags look brand new again, and deliver them back to you within 10 days on most standard repairs.
WHAT WE DO
AND HOW WE DO IT
At My Shoe Hospital, we can repair practically anything. If you can wear it, we can repair it, so put our craftsmen to the test. We love a good challenge
High Heels / Oxfords / Loafers / Flats / Sandals / Slip-Ons / Casual / Dress Boots / Riding Boots / Cowboy Boots / Purses / Handbags / Belts / Zippers / Elastic / Stretching / Custom Dyework / Weddings / Insoles / Etc
WHO WE ARE
AND WHY WE LOVE OUR CRAFT
Since 1906, our family of Shoe Hospitals has been providing expert boot and shoe repair services to tens of thousands of customers from all over the world. Starting from a single horse drawn carriage in Houston, TX over 105 years ago, our shoe repair company continues to expand and adapt to the changing needs of our customers.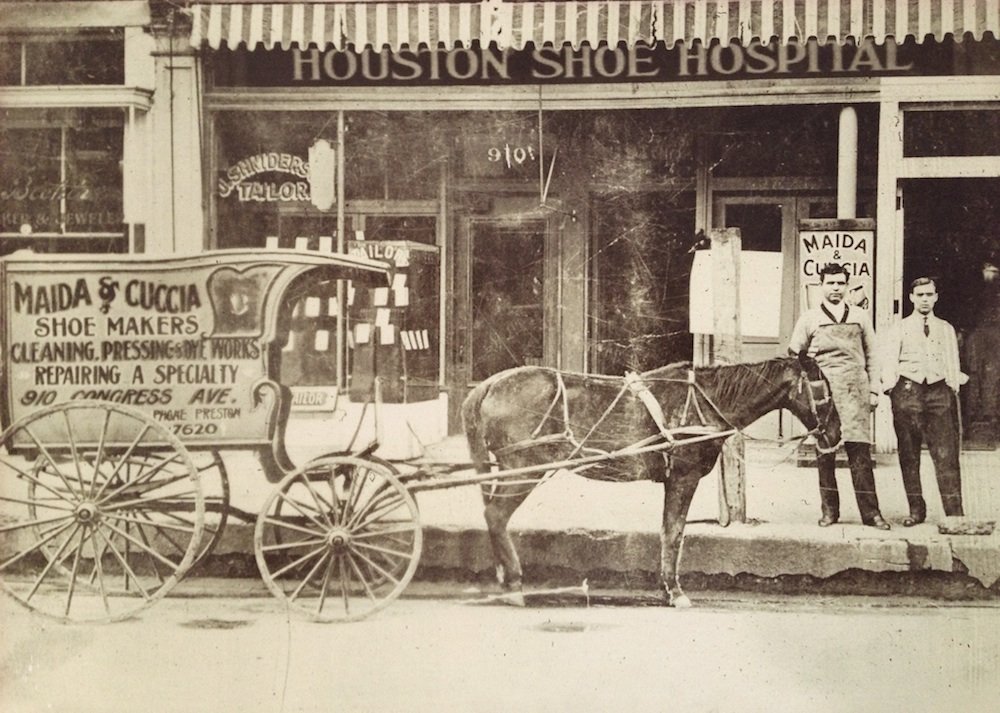 We are the world's largest and most recognized shoe repair company. We bring over four generations of expert shoe repair craftsmanship and family passion to our shoe repair trade.