Purse strapping is available in several widths and colors. Unless otherwise instructed, we'll match the original strapping width and color as closely as possible. All of our strapping is all leather, stitched or folded in at the corners to prevent fraying, and does not have any rubber coating along the edges that will peel off. Our strapping will usually last much longer than the strapping most manufacturers use, which is often glued together and not made from sturdy material. If needed, we can custom-dye the white strapping to match any color needed, for an additional charge.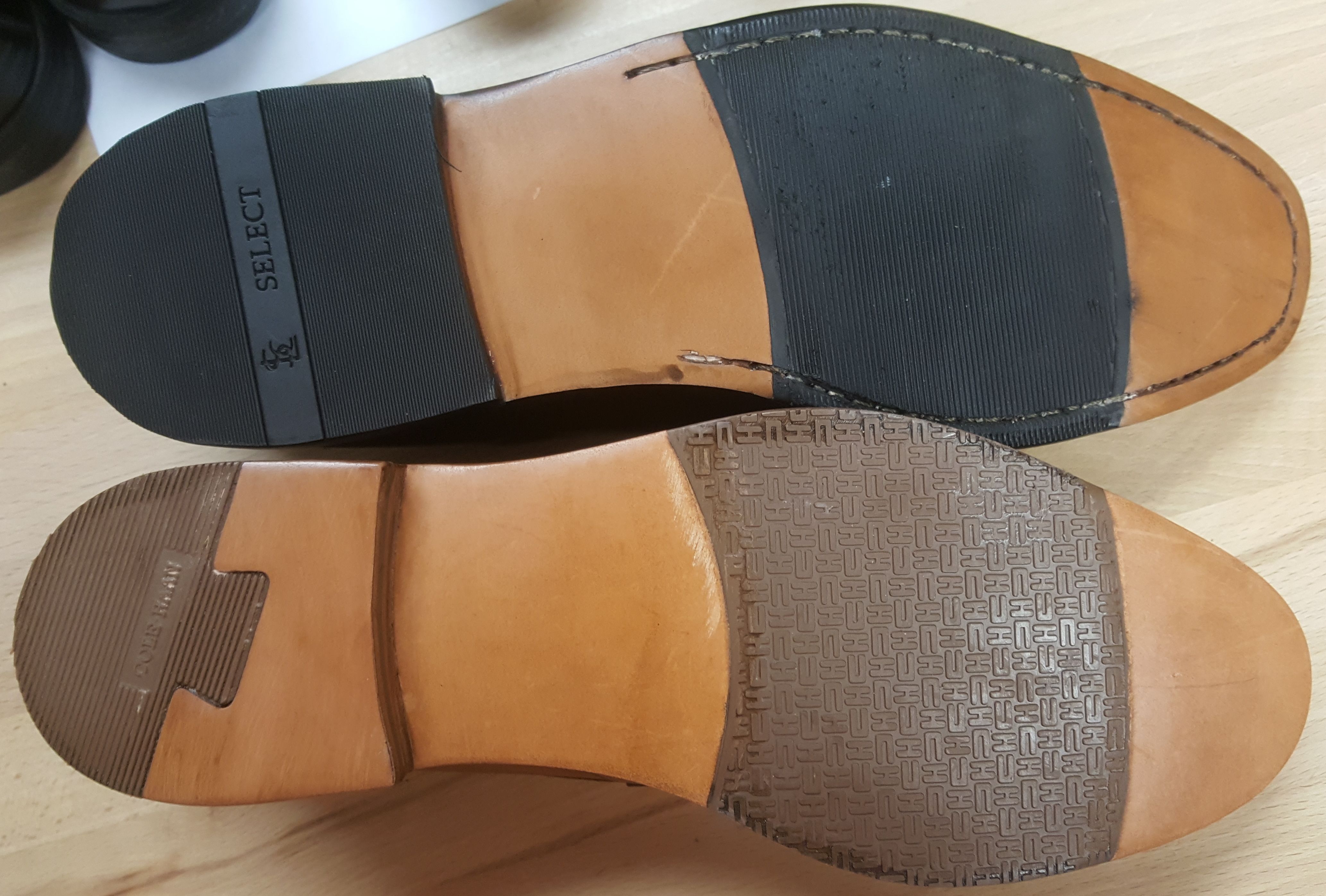 MI (middle insert) soles are a leather sole, with a rubber insert at the ball of the foot, to give better traction and longer wear. They come in black or oak color. We can make the edges of the soles black, dark brown, or natural leather color. The heels can be a leather heel block with rubber or combination cap in black or oak, or a solid rubber heel in black.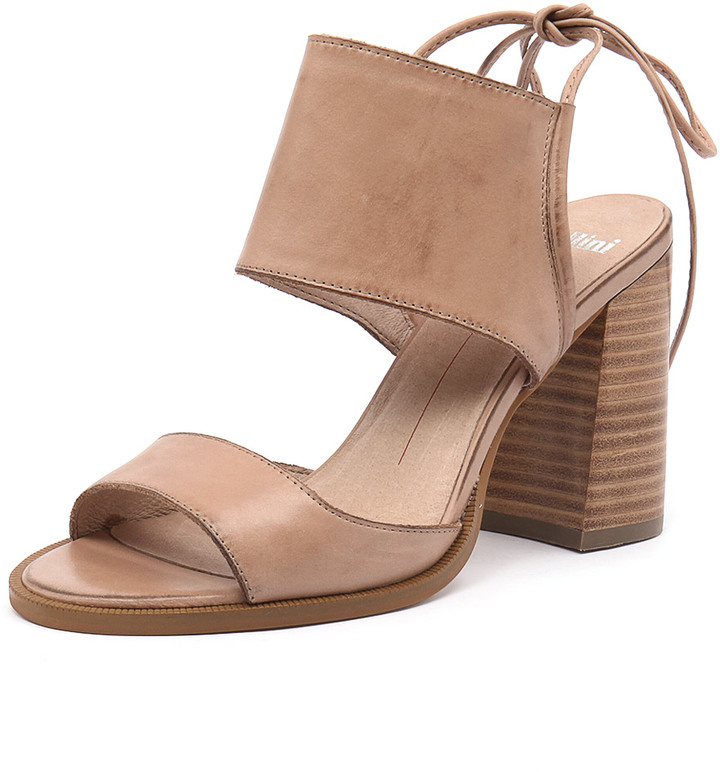 We can re-wrap damaged heels with several types of leather. We can dye smooth leather to match any color, or we also have black patent leather, or stacked leather wrapping, which can be stained black, dark brown, or natural color (similar to the picture). Do keep in mind that if you're only re-wrapping a single heel, the leather may not match the other shoe exactly. For natural color stacked leather, we always need to wrap both heels, as it's nearly impossible to stain the new leather to match the other shoe.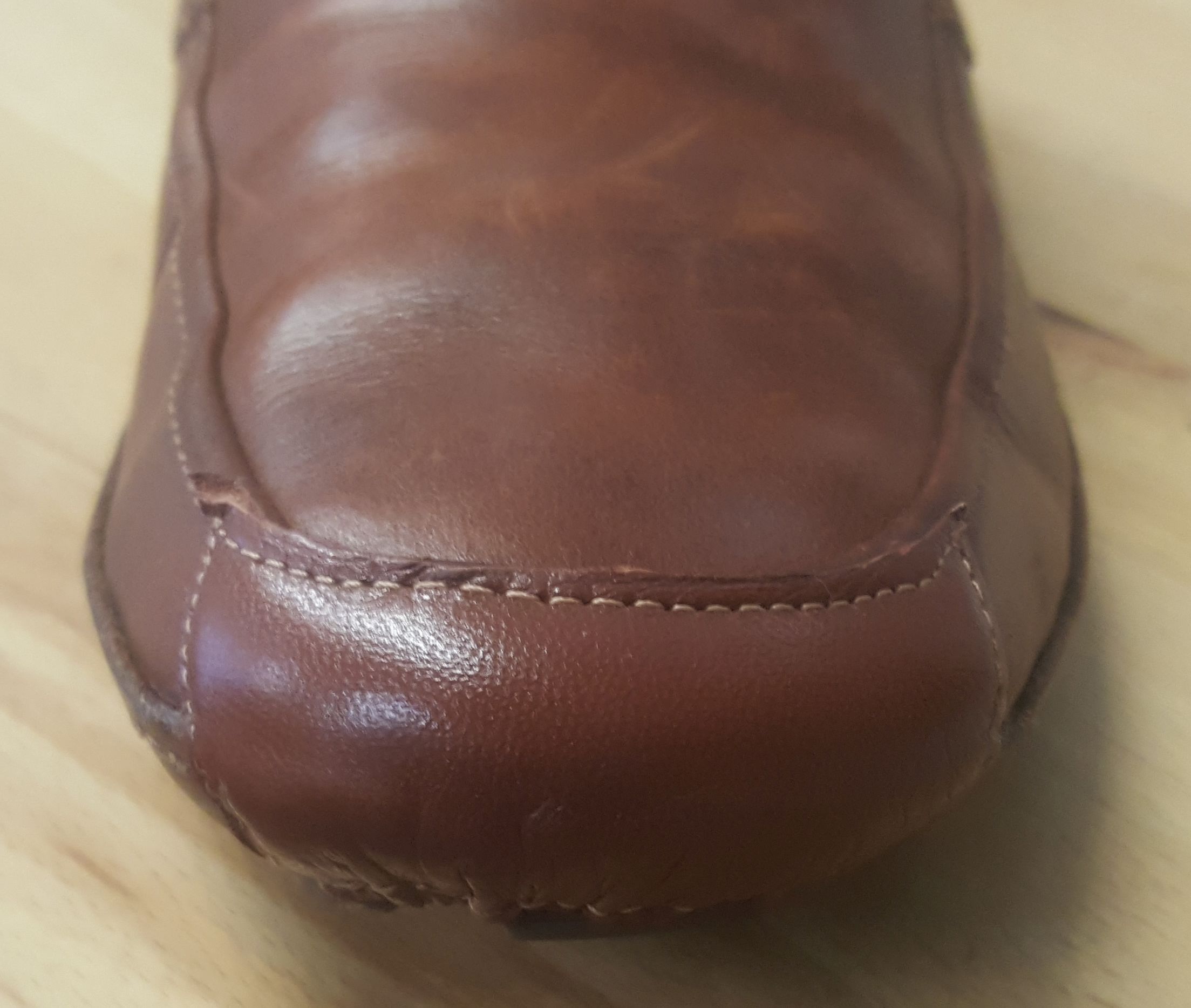 A common issue with driving moccasins is the toe wearing out because there's no sole protecting the toe from rubbing against the ground. We can patch the toes with leather to reinforce the worn area. This job always looks a bit repaired, as we won't be able to match the original leather exactly.